At Community First, we believe in returning financial value to our members through exceptional service and member education. Refer to this page for useful links and educational resources to help manage your finances.
Visit these consumer resources links provided by the National Credit Union Administration (NCUA):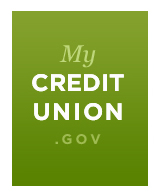 • Consumer Assistance Center
• Consumer Privacy
• Fraud Information Center
• Credit Reports and Credit Scores
• Online Financial Safety Tips and More!
Pocket Cents: NCUA site dedicated to helping Youth, Teens, Young Adults, Parents and Educators, Families, Seniors, and Servicemembers learn how to make smarter financial decisions for a stronger, brighter future.

Play the financial education game, "Hit the Road - A Financial Adventure":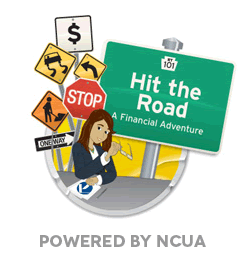 Visit these resources from our friends at ASmarterChoice.org: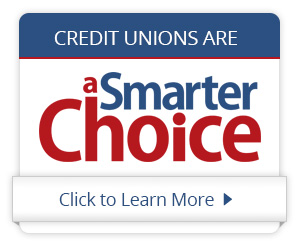 A message from President Obama on Cyber security and your account safety:


Plan your finances with the help of our convenient online calculators:

Important Contact Information for Consumer Protection:
To report a lost or stolen card, please call the following numbers:
ATM Card
1-800-523-4175

Credit Card
1-800-991-4961

Check Card
1-800-472-3272
To place a fraud alert on your credit reports, call:
Equifax
1-800-525-6285

Experian
1-888-397-3742

TransUnion
1-800-680-7289
To File an Identity Theft complaint with the Federal Trade Commission (FTC):
Online: Submit a secure complaint form at https://www.ftccomplaintassistant.gov/
Call: 1-877-ID-THEFT (1-877-438-4338); TTY: 1-866-653-4261
The FTC works for the consumer to prevent fraudulent, deceptive and unfair business practices in the marketplace and to provide information to help consumers spot, stop, and avoid them. The FTC enters Internet, telemarketing, identity theft, and other fraud-related complaints into Consumer Sentinel, a secure, online database available to hundreds of civil and criminal law enforcement agencies in the U.S. and abroad.
Credit Counseling

At Community First, we understand the financial difficulties we can encounter from time to time. We've all struggled with financial issues, whether from unemployment, reduced income, medical issues, or other unexpected reasons. Our Credit Counseling professionals are committed to helping members with Community First loans manage their financial obligations and assist them with developing a realistic budget or plan to meet their financial needs and goals.

For more information about Community First's confidential credit counseling service, call 472-8210 today.
Disclosure: If you link to another site from any of our pages, you are leaving our site pages, and we cannot be held responsible for any information that may be gathered at a linked site. We make every effort however, to ensure that all linked sites follow similar privacy policies as ours to offer you maximum security and privacy.